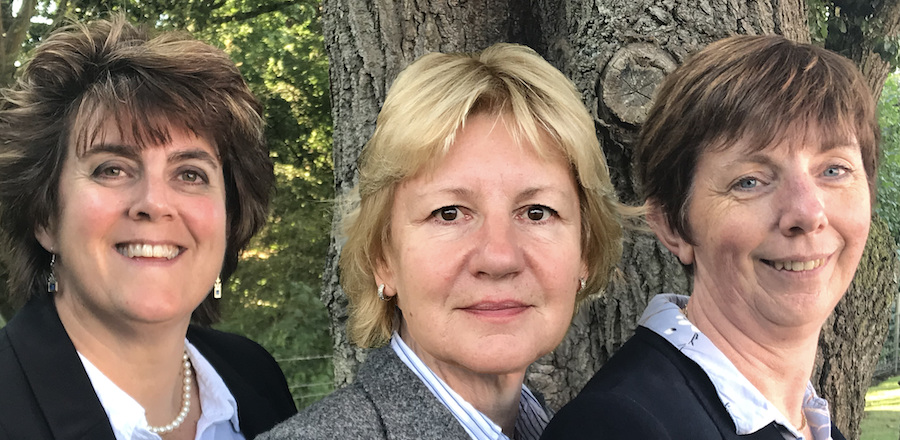 Paradigm Planning was founded by two very experienced Chartered Town Planners, Jayne Wunderlich and Karen Law with the express aim of providing clear and comprehensive advice to clients. The practice provides a range of planning related services to clients including the preparation, submission and negotiation of planning applications. Jayne and Karen work closely as a team maximising their respective strengths.
Jayne
Wunderlich
BTP
MRTPI
Studied Town & Country Planning at South Bank Polytechnic, now the University of the South Bank. Achieved a Bachelor of Town Planning in 1983 and became a member of the Royal Town Planning Institute in 1984.
Jayne has 40 years' experience in planning with the last 15 years in the private sector in Surrey. In the public sector she has worked for Waverley Borough Council, Mole Valley District and Council Bristol City Council. In the private sector she has worked for Curling Planning Consultancy, Bryant Homes (Southwest), Drake & Meade and D&M Planning.
Jayne became a founding director of Paradigm Planning in 2014.
Jayne specialises in advice and strategies on difficult planning issues and the preparation and submission of planning applications for replacement dwellings and residential extensions in all locations including Green Belt situations; planning appeals; and advising on Permitted Development and Certificates of Lawful Use applications for both existing and proposed development.
Karen Law BA(Hons) BTP MRTPI
Studied Town and Country Planning at Bristol Polytechnic, now University of the West of England, from 1987. Gained an Honours Degree (Second Class, Division I) in 1990 and graduated with distinction with a further Honours Degree in Town Planning in 1991 and has 24 years' experience in the private sector.
In 1991 joined Robert Shaw & Partners, Chartered Surveyors, in Guildford and progressed through the firm to the position of Associate of the Practice in 1998. Karen was elected to full Membership of the Royal Town Planning Institute in 1995. In 1999 joined D&M Planning, Chartered Town Planners based in Godalming rising to the position of Associate.
Karen became a founding director of Paradigm Planning in 2014.
Karen's experience in the private sector has involved dealing with many different local planning authorities, mainly although not exclusively in the South East, and other professional disciplines. She advises on planning applications, planning appeals and Lawful Development Certificates for existing use or development, including the drafting of affidavits and compilation of evidence.
Sonia Dann
Sonia started her career in planning at Waverley Borough Council in 1980 firstly in Land Charges and then the Planning Department. This was followed by moving to the private sector first to Robert Shaw and Partners in 1989 and then D&M Planning in 1995 where she was also office manager. Sonia provides essential research and planning support at Paradigm Planning drawing on all of her valuable experience.